Pedon Group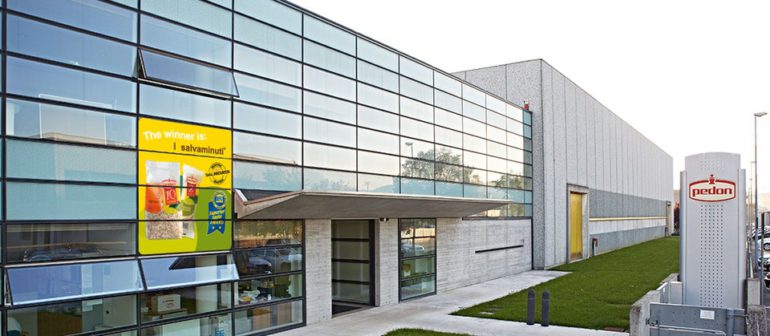 Case History PEDON GROUP: 3 R-SERIES lines have tripled our productivity in less than one year
PEDON was founded in Molvena (VI) – Italy – in 1984 and started out as a family-run business and is now an Industrial Group recognized all over Europe as a leading company for the processing, packaging and distribution of dried pulses and cereals, ready-mixes for cakes, dried mushrooms, organic and gluten-free food.
The group consists of 2 divisions: one dedicated to retailing and one to the production and sale of agricultural products to the food processing and canning industries. It is present in all the modern distribution channels, both with own-brand products and as private label for the large scale distribution sector and has over 100 private label lines corresponding to over 3000 references. Pedon Group have a consolidated turnover which exceeds 90 million Euros, export to 45 countries and employ 600 people in their plants in Italy, China, Ethiopia and Argentina as well as in its joint ventures in Mexico, Canada and the United States.
Following an annual 25% growth in the last ten years, Pedon has had to make a crucial choice: outsource the finished product, which occupied 80% of the plant and use that space for industrial processing machinery. The company immediately realized that the traditional industrial machinery occupied much space with low/medium operating efficiency and speed.
It is at this moment that PEDON met PFM. Johnny Viero, Engineering Technology Manager of PEDON Group, tells us why his company decided to invest in MBP R-SERIES series.